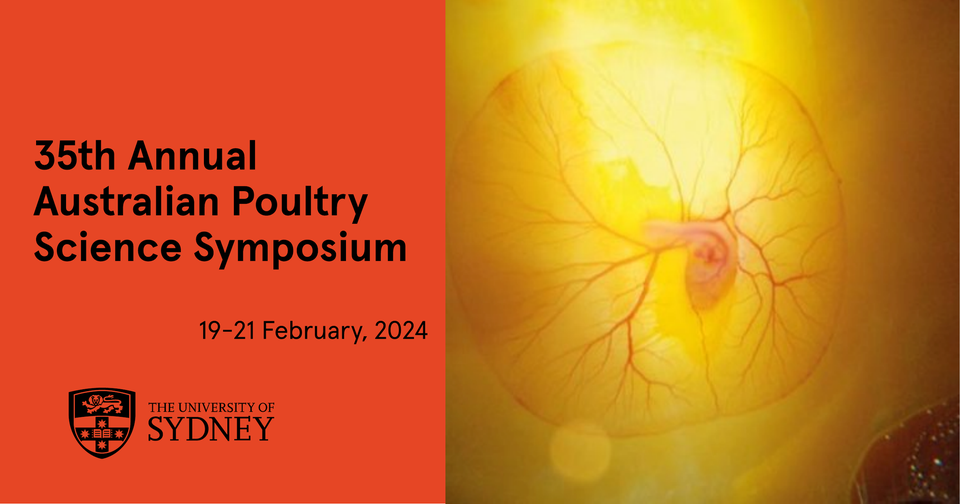 The Australian Poultry Science Symposium (APSS) is the premier avian science conference in Australia and attracts delegates from all across Australia and around the World. APSS 2024 will be the 35th edition of the symposium, which will again be held at the Sheraton Grand Hotel – Sydney Hyde Park. Our organising committee has decided that the event will be exclusively FACE-TO-FACE again next year, however we are exploring the possibility of being able to provide a virtual recorded version, which would be released at the conclusion of the conference, allowing anyone who could not attend the event in Sydney to review the presentations and discussions.
The major change for next year will be the removal of the Sunday Night pre-registration and social function, with the official program not starting until Monday after lunch. Check-in for the event will open at 9am Monday morning, allowing delegates time to fly in Monday, attend to emails/business calls and also socialise prior the symposium opening.
Morning tea and lunch will still be included for all delegates on Monday as well.
This years over-arching theme will be "Frontier Science – Integrating Nutrition, Gut Health and Welfare".
There will again be an outstanding array of local and international invited speakers, and as always, we will be inviting researchers far and wide to submit and present a large range of scientific papers, loaded with industry-relevant content and cutting edge research. Our extraordinary social program will also provide everyone with plenty of networking opportunities over the 3 day event.
PAPER SUBMISSIONS WILL OPEN: 1st July, 2023
FOR MORE INFO VISIT OUR EVENT WEBSITE…
http://www.apss2024.com.au
Connect with us
Poultry Research Foundation on social media: